Blackie's Grand Adventure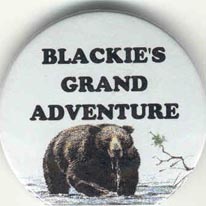 Beanie lovers have visited this page since August 1, 1998 when it was first set up.
Linda Ray, President of Infants In Need/Linda Ray Children's Center sells and auctions beanie babies on the Infants In Need website to raise money for the abused children at the Center. She thought it would be educational and fun for the children at the Center to learn more about our country and the wonderful families all over America. Linda conceived the idea of sending Blackie, a beanie bear, as and ambassador representing the Linda Ray Children's Center on a Grand Adventure traveling, visiting host families for a few days before continuing his journey to the next host family.
Linda posted the following on the web to see if families would indeed like to host Blackie on his Grand Adventure;
We have a Children's Center for abused children and like all kids, they love beanies!! We would like to send Blackie out on a trip across this great nation and have him come back with greetings and hugs for the children!! Would you like to "host" Blackie email us and send along a little information about you and your state for the children to enjoy?
We are planning his travel itinerary now. The children are really looking forward to their geography lesson!!
Thank you,
Linda
---
What happened is history as the Adventure is over, however, the many host and friends still like to visit this page and read about Blackie's Adventures. Who knows, Linda may send Blackie out on a new adventure some time in the future.
Here is what happened after Linda's announcement on the web.
Linda was overwhelmed when she received over 1500 request to host Blackie. Not only did the request come from every state in the USA, but from many foreign countries. She has received many gifts on Blackie's behalf for the children at the Center and they are all being saved for a grand celebration when he returns. As you can imagine Blackie has a rather extensive itinerary and will be busy for the rest of the year.
Linda waved good bye to Blackie with mixed emotions as he begins his GRAND ADVENTURE traveling around the world. She is happy Blackie can travel and be with so many loving families, but she was sad to see one of her babies go for such a long time.
---
Blackie has been to the Olympics in Japan, but he has returned to America and is now traveling to each state in the United States. He will, however, from time to time go back overseas to take care of some commitments.
Blackie has attended a wedding in Madison, WI with Laura, visited a children's hospital in Lexington, KY, walked in the white sand in Destin, FL, had his teeth cleaned and checked by Dr. John in Perryville, MO, picked up a traveling companion, Scoop & some hand made chocolate from Anne in Allenton, Pa, had a special present sent directly to the children from Alice in Wichita, KS. Blackie also attended a medieval fair in Sarasota, FL with Beth, the Mardi Gras with Barbara in Baton Rouge, LA, went fishing with Colton in Grand Haven, MI, attended a dance class with Susan and her children in Lexington, VA and received a necklace from Michael Ann in Bullock, TX. You can see that Blackie has a busy schedule and having a great time.
As Blackie continued his journey he went to the beach on the Gulf of Mexico and the Teddy Bear Museum with Cordette in Naples, FL, went to visit the Myan Ruins and Marida, a rain forest in Mexico. He also sang and danced with a Mexican band and got a Sombrero from Patricia.
---
Linda with some of her kids at Graduation in June
June of 1998 at the Linda Ray Intervention Center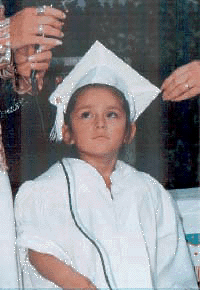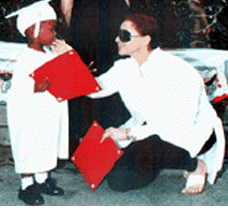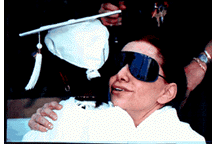 ---
Blackie's Grand Adventure with the Hobday family in Alton, England, United Kingdom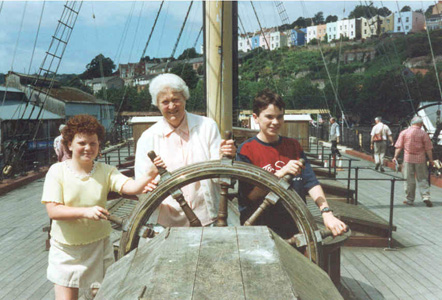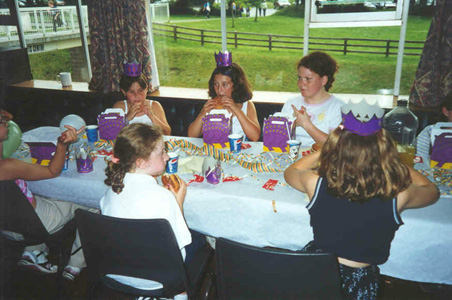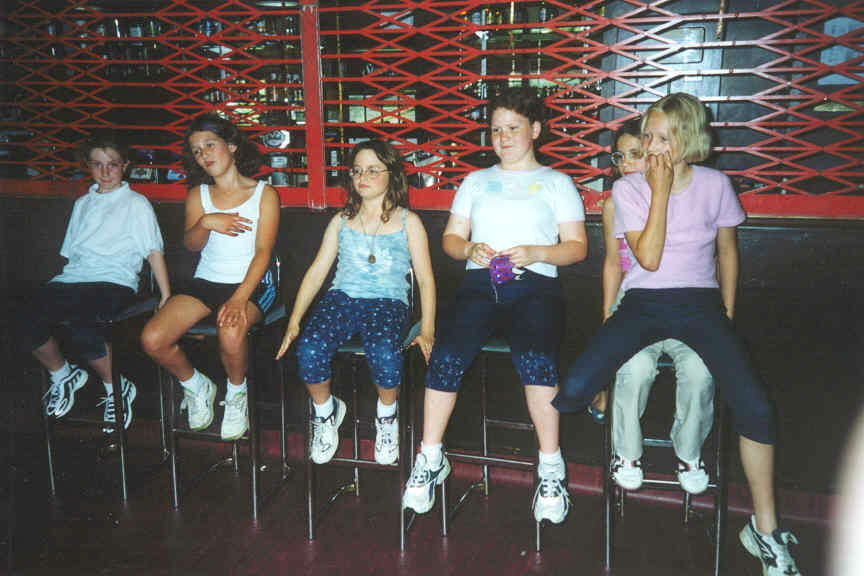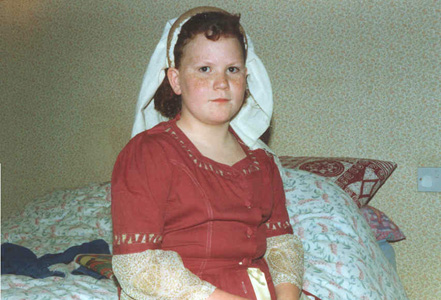 ---